Vision Training Testimonials
VISION TRAINING has benefited players and coaches of all ages and skill levels.
Claudio Reyna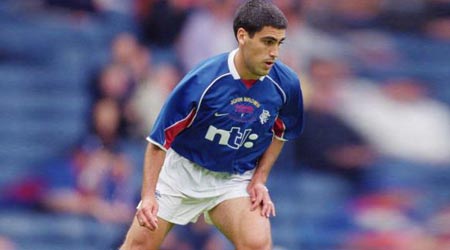 "Vision Training helped me and will help develop players of any age."
Claudio Reyna

Former Captain NY Red Bulls
Former Captain US Men's National Team (WC 2002, 2006)
Julie Foudy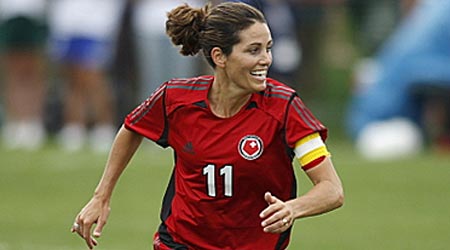 "I have seen and participated in the Vision Training program; it has helped my game, and I currently use it."
Julie Foudy
Captain of 1999 US Women's World Cup Championship Team
Keith Tozer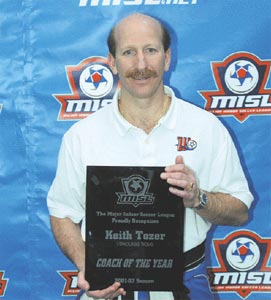 "The Vision Training DVD is the best new coaching DVD I have seen this year. The training teaches players how to see the field, be at ease and confident on the ball, and make the best decisions. At last, every player can now learn to play with vision!"
Keith Tozer
Former Head Coach, Milwaukee Wave - '98,'00,'01,'05 MISL Champions
Head Coach US National Futsal Team - 2005 CONCACAF Champions
Commissioner, Professional Futsal League 
Jeff Larentowicz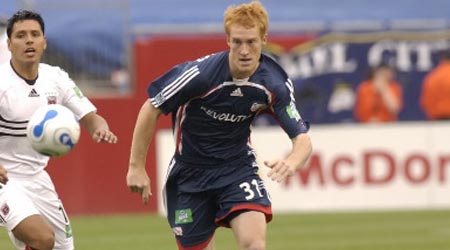 "Vision Training is a fantastic training tool for players of all ages. After watching the "Vision Training for Soccer" DVD I was able to improve my ability to see the field and enhance my game. As a midfielder it is important for me to have the skill to see what is happening around me, and this program has done just that. I would recommend the Vision Training for Soccer DVD and Camps to any player who wants to truly develop the ability 'see the field'."
Jeff Larentowicz
MLS Atlanta United FC
Nicholas Fenoughty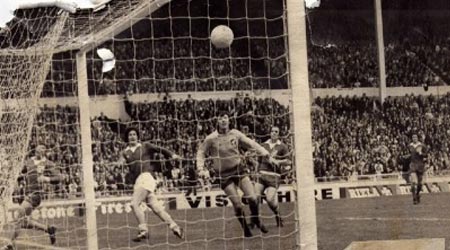 "It was so pleasing to see the DVD. I now know that I am not alone. In England it is widely believed that vision cannot be taught "you either have it, or you don't". You proved in less than an hour that players without it can be trained to use their eyes to better effect. By the end of the training session those players had vision."
"The player with advanced vision is really in a quicker time zone. 10 seconds is about 60 to 70 yards on a football field, so the player who is marking such a quick thinker might as well be that far away from him. The player with vision has got it easy don't you think!!!?"
Nicholas Fenoughty
Former Pro, English Premier League
Ray Sanders
"Vision training has pushed my teams over the edge to the next level. I often hear that for the younger age groups they need to do nothing but individual skill work on the ball and not to worry about theri vision. What most don't realize is that vision training is a individual skill just like passing, trapping and dribbling. The beauty of it is when a player lacks some of skill like passing, trapping or dribbling they can make up for it by the skill they have with vision training. I believe it is vital for kids to create a habit of using their vision at a young age."
Ray Sanders

Director of Coaching, Central California Aztecs, US Soccer Development Academy
Greg Knittel
"The three teams that have wholeheartedly adopted the Vision Training absolutely love the fruits of it. My girls went from 1-11-2 last year in the same league with no Vision Training and a different coach. They are 4-3 this year, in third place, and 7 of our starters are playing up a year in age. Ray's team is undefeated. And my Under 18's are second place out of twelve in the top CSL level and we have only had 13 guys all season. This stuff works. Thanks TJ!"
Greg Knittel
Director of Coaching, Bakersfield Brigade
Enrique L. (Rick) Meana
"...a very professional presentation. Your narration, explanations and the demonstrations were very clear; coaches of any age group and ability level should be able to understand and implement these very important principles in all their practices. It is clearly evident from the change in the players behavior at the end that you had a positive effect on them; you included them in the learning process without being too intrusive. First time I have heard a coach on a DVD asking questions to the players! Great stuff I love the use of the Socratic Method/guided questions with the players!!"
Enrique L. (Rick) Meana

Director of Coaching, New Jersey Youth Soccer
Jeff Conrad
"I just finished watching your Vision Training DVD and have to say it's one of the best videos I ever purchased. TJ is outstanding. Not many of the videos in my library of 30+ include a clinician who clearly explains each exercise, its purpose and uses the "coachable moment" to drive home the point. I felt like I was on the sideline observing the training sessions. I'd highly recommend this video to anyone interested in becoming a better coach and improving the on and off ball decision making of their players. I can�????�???�??�?�¢??t wait to share this information with my club and team."
Jeff Conrad
Parkland Soccer Club U-13 Boys Coach
USSF "C" License
NSCAA Advanced Regional Diploma
Wayne Hefner
"I just wanted to drop you a note and thank you and all the camp staff for the camp last week. It was really great to see the improvement in both teams from Monday - Friday and I really look forward to trying to continue the work with them this week. All the kids had a great time and they learned a lot in a way that was fun and kept them interested. I look forward to sending my teams your way again next year."
Wayne Hefner
U-9 Boys & U-12 Girls, Southern Lehigh Soccer Club
John Hertzler
"I would like to take a minute to say thanks for accommodating Kate. She has attended college camps in the past 2 years that are very well known and often praised as being some of the best camps in the country. Kate came home fromyour camp saying that this was the best soccer camp she has ever been to, she had fun, and that she learned more with you and your staff than any of the other programs. Thank you and I am sure that you will see her again next year."
John Hertzler
Akron, PA